Meat Photo Gallery Pricing Whole-Half Hog Contacts & Location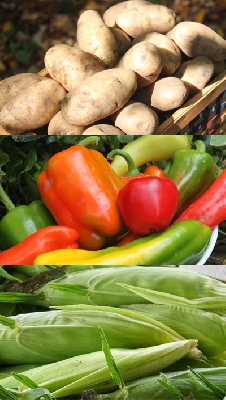 If you want fresh pork, beef, potatoes and other seasonal vegetables, visit Romberger's Farm of Sayre, PA.
Family owned and operated since 1981, we pride ourselves on selling delicious meat and produce for our community. We are located in the in the Penn-York Valley, Athens, Sayre, Waverly New York - Pennsylvania area.
Farm-Raised Pork, Beef & Potatoes
Seasonal Vegetables
Meat Price Sheet
Potatoes' Price List

For Bulk Customers or by the Bag:
Straw Square Baled | Grain Ear Corn | Shelled Corn
We are proud members of The Greater Valley Chamber of Commerce & Pennsylvania Buy Fresh Buy Local
Our supplier is Randy's Greenhouse supplies us with healthy/vibrant plants.